Contact Us
Thank you for visiting our website! We value your feedback, inquiries, and suggestions. Whether you have questions about Gimp Photoshop, need assistance with a feature, or want to provide feedback on your experience, our team is here to help.
Headquarter
House-18, Avenue-1
Block-C, Mirpur-02
Dhaka-1216, Bangladesh
Email: info@gimpphotoshop.com
Contact: +8801761711543
Get Free Free Trial Today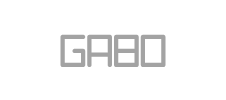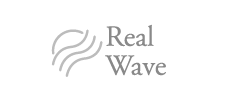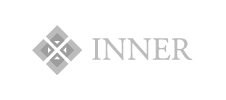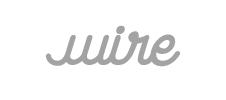 Brilliant job done
Brilliant job done! All paths included, thoughtful order of the Gimp Photoshop in the path window. Accuracy of the paths was very good. All in all, I'm very satisfied with the results created.
Great experience with this first batch of edits
This was my first time using Gimp Photoshop back in March and I was so pleased with the experience. I had previously worked with another retoucher but it was becoming expensive and with insufficient quality so I was on the hunt for a new retouching service.
Comparing images with another clipping company. I also had some work done by another company. The lighting is a fraction brighter or cleaning with Gimp Photoshop. Happy with the standard of clipping of images.
I had a challenging masking project and wasn't sure how easy or practical it would be to hand off to someone else. With just a little communication regarding the end result I wanted, but project came back perfectly executed – very satisfied with my experience and the end result.
Frequently Ask Question (FAQ)
Do you have free trial facilities?
We offer free trial facilities for 2 /3 images so that you can test our skills before starting the order.
Which image formats do you accept?
We accept any kind of image format, file type, and size. PSD, Ai, eps, JPEG/JPG, PNG, GIF, SVG, CR2, TIFF, and PDF are mostly common.
How can I contact you urgently?
We believe that keeping close contact with our clients increases a close relationship of trust. So we are available 24/7 and 365 days. You can contact us from or skype (kb_mizan), Land Phone, Cell Phone, and what's up. (+88 01761-711543)
How to Keep my image Secure?
Your files are 100% without any doubt. All the files transferring protocols are the pro version that is very secured. We know the value of your images and we are committed to receiving your files with the highest safety and confidentiality.
What Is Your Payment gateway?
We used a hassle-free payment gateway system. PayPal, VISA, Master card, wire transfer, Payoneer, and other 200+ Trusted Payment gateway we accept.
How can I upload a photography raw file?
You can upload your files using our secured FTP or you can use third-party file transfer protocols like Dropbox,
 

WeTransfer, One Drive, and Google Drive.
How can I download the completed images?
You can download the images using FTP or third-party file transfer protocols like Dropbox, WeTransfer, One Drive, and Google Drive.
Do you offer bulk image discounts?
Yes, We offer a great discount for bulk orders! If you have a minimum of 100 images. Please send an email before ordering. (
Email: info@silopath.com
) and enjoy the discount rates.