Deep Etching Service
Enhance the beauty and impact of your images with our dynamic retouching services.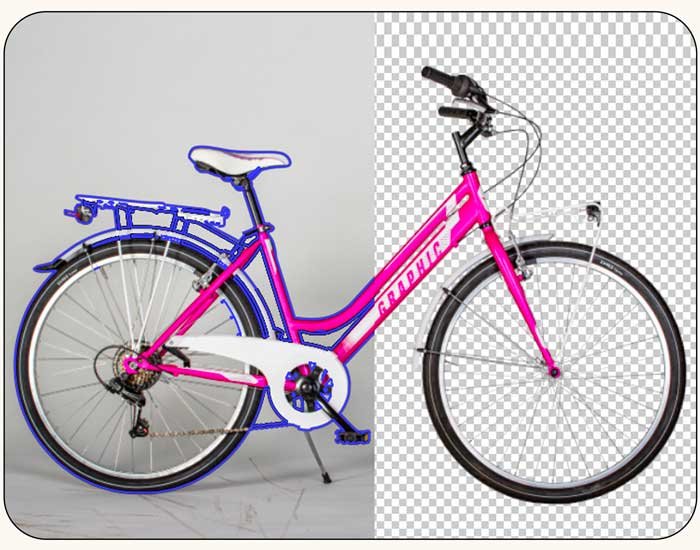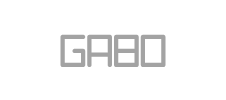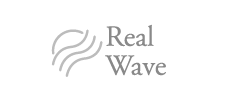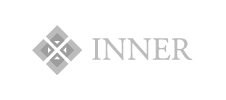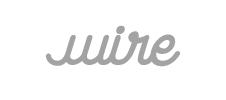 What is deep etching ?
Deep etching is a popular image editing technique that allows you to remove the background of an image, leaving only the desired object. The process is precise and accurate, ensuring that even the tiniest details are retained in the final image. This makes it ideal for various applications, from product photography to graphic design.
One of the key benefits of deep etching is that it enables you to create high-quality images for your website, brochures, and other marketing materials. With a clean and clear image, you can effectively showcase your products, services, or ideas, making them stand out and attracting the attention of potential customers.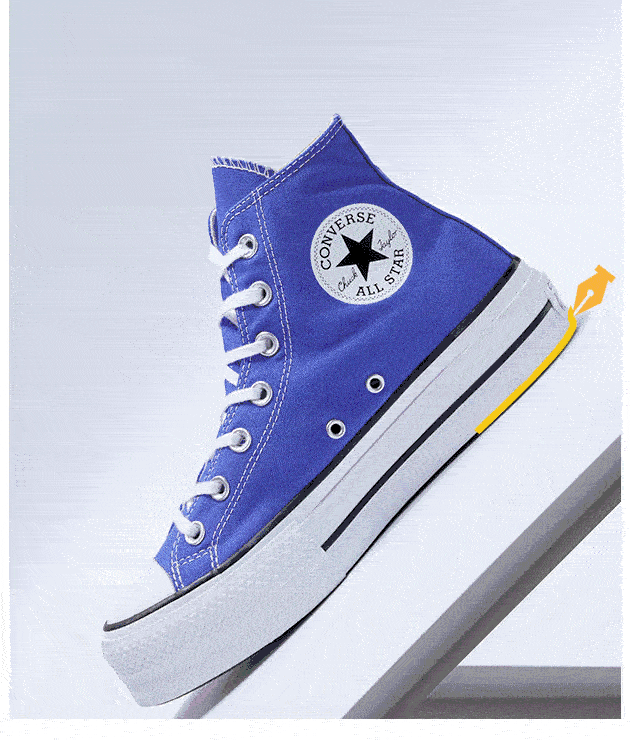 Where to use Deep Etching

Deep etching, also known as background removal or image cutout, is a technique in image editing where the background of an image is completely removed or isolated from the subject. The process involves selecting and separating the subject from its background, resulting in a clean and isolated foreground. Deep etching offers several uses and benefits, including:
Product Photography Editing:

 Deep etching is commonly used in product photography for e-commerce websites and catalogs. Removing the background allows products to be seamlessly placed on different backgrounds or integrated into various marketing materials. 

Advertising and Marketing:

 Deep etching is crucial in advertising and marketing materials. By isolating the subject from its background, you can place it on different backgrounds, create composite images, or overlay it with other visuals or text. This allows for greater flexibility in creating attention-grabbing advertisements or promotional materials.

Graphic Design:

 Deep etching is widely used in graphic design to create clean and precise cutouts of objects or subjects. It enables designers to manipulate and combine different elements, create collages, or apply various effects without the limitations of a background.

Image Manipulation and Compositing:

Deep etching facilitates complex image manipulations and compositing. You can seamlessly blend subjects with other images, create unique compositions, or apply special effects by isolating subjects.

Print and Packaging Design:

Deep etching is beneficial in print and packaging design. It allows for precise and clean cutouts of product images, enabling designers to create visually appealing packaging, and brochures.

Finally, deep etching is a versatile technique with numerous applications in product photography, advertising, graphic design, image manipulation, and more.
Photoshop Clipping Path
Clipping path service is used in image editing and graphic design to separate the subject or main object from its background. It involves creating a path or outline around the object using specialized software, such as Adobe Photoshop, to isolate it from its surroundings.
The process typically involves manually drawing a path around the object using the Pen tool or any other selection tool provided in the software. This path acts as a mask, allowing the desired subject to be extracted from the rest of the image. By creating the path, the background can be removed or replaced, and various editing operations can be performed on the isolated object without affecting the surrounding areas.
Clipping path service is commonly used in various industries, including e-commerce, advertising, photography, and graphic design. It is often employed to remove backgrounds, create product catalogs, enhance images, or prepare images for print or digital media use. Clipping Path service providers offer professional assistance to individuals or businesses seeking to achieve high-quality image editing and manipulation.There are several software tools that you can use for creating and working with clipping paths. These tools allow you to isolate and extract objects or elements from their backgrounds by creating a path or mask around them. Here are some popular tools for clipping path:
1. Adobe Photoshop: Photoshop is widely regarded for clipping, photo retouching, and Manipulation.
2. Adobe Illustrator: Illustrator is primarily a vector-based design software but also offers powerful tools for creating clipping paths. .
3. GIMP: GIMP (GNU Image Manipulation Program) is a free, open-source image editing software.
4. CorelDRAW: CorelDRAW is a vector graphics editor that offers tools for creating clipping paths.
5. Inkscape: Inkscape is also used for vector graphics editor similar to Adobe Illustrator.
Hair Background Removal

Hair background removal services are typically offered by image editing companies or freelance graphic designers specializing in photo retouching and photo manipulation. These services involve the meticulous removal of the background from an image, particularly focusing on the intricate details of the hair.
Hair background removal can be complex due to the fine strands and varying textures of hair. Removing the background requires careful attention to ensure the hair looks natural and realistic. Professionals skilled in image editing software, such as Adobe Photoshop, use advanced techniques like layer masking for image masking , pen tools, and manual selection to achieve the desired result.
These services are often sought for various purposes, including e-commerce product photography, fashion shoots, professional portraits, or any situation where the subject's hair must be isolated from the background. The image can be placed on a new background or integrated seamlessly into different designs or layouts by removing the background.
When searching for hair background removal services, you can find providers online through freelance platforms, graphic design marketplaces, or by directly contacting image editing companies. It's important to review their portfolios, check customer reviews or testimonials, and communicate your specific requirements to ensure they deliver the desired quality and style. Pricing can vary based on the complexity of the image and the provider's expertise, so it's advisable to request quotes or compare pricing structures before making a decision.

Variety of clipping path service
We are one of the leading organizations that could carry you excellent outcomes. No matter how smooth and eye-catchy an image looks after Photoshop, it takes hours of awareness and effort to make it look like this. You need to select the proper picture graph to cut our service based on what kind of dealer you're and your need.
Basic/Simple Clipping

Many different organizations classified this clipping path service in numerous patterns. We technique it's effortless. Commonly a stable item with minor curves and edges, the use of a simple clipping path. Typically, T-Shirts, pens, Plates, and simple edge objects are highlighted as basic or simple clipping Path.
Tools for basic clipping:
Quick Selection Tool

Magic Wand Tool

Lasso Tools

Pen Tool
Medium Clipping Path

A perfect product with more edges and curves is marked as mid-level complexity. Moreover, an object includes holes and plenty of internal edges marking this type. Commonly, a maximum of vehicles, hand watches, footwear, and female clothes are framed beneath this category.
Tools for Medium clipping path:
Magnetic Lasso Tool
Color Range Selection
Channel Selection
Pen Tool with Bezier Curves
Alpha Channels
Advanced Selection Refinement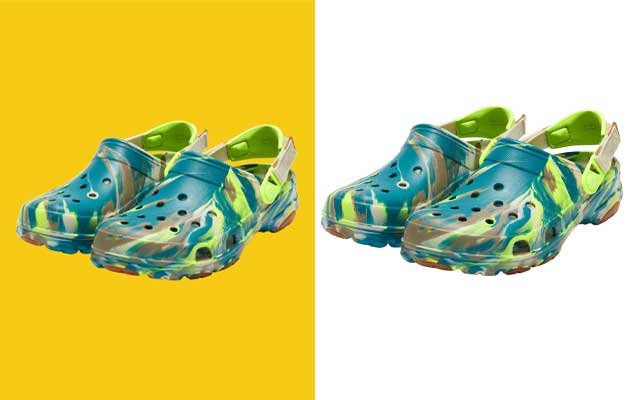 Complex Clipping path

Many objects have tough edges, loads of holes, and interior curves. Most things comparable, like Racket, Models, animals with fur, and jewelry chains, are coming near as complicated clipping paths. This kind of service fee is better than the above two. They are time structured too. Gimp Photoshop maintains a vital position here. No matter how it's far complicated, we take 24 turnarounds, although it comes to the extent of the order.
Tools for complex  clipping:
Pen Tool with Feathering
Advanced Layer Masking
Alpha Channels and Masking Calculations
Background Eraser Tool
Select Subject Tool
Path Smoothing and Simplification
Refine Edge or Select and Mask
Who takes clipping path service?
The clipping path service fee is progressing quickly for the top needs of the e-commerce website, modeling agencies, photographers, and individuals. Those who're intently running with those sectors get benefit from this service. Companies need to sell their best product image to occupy customers' attention. In that case, only a random image with such a lot of flaws or distracting backgrounds can't seize the customer's attention. So it's critical to hold the photo optimized for each online primarily based e-commerce.
Most of the time, e-commerce sites need photographs with transparent backgrounds to get life-like, realistic-searching photos. Image cut-out enables altering the product's color, measure, and background and using the best image. This reduces prices and consumes time. Occasionally photograph carries terrible lighting fixtures and shadow. Photo clipping path service or image cut-out enables triumph over this problem. Because of this, Deep Print is becoming very famous for web-based companies anywhere across the globe. This carrier allows each commercial enterprise or industry to survive in an aggressive market.
How a consumer may be benefited from clipping path service?
Companies serve uncountable advantages to their customers. A consumer may be benefited from such a lot of methods through cut-out service. By handing over, this challenge, companies can make consciousness of their main object of the business.
Reduces fees:
Firstly, there may be a dominant trouble of cost in deep etch services. But, a corporation can reduce its hiring fees via outsourcing. Moreover, an organization desires to edit 10000 photos at some point in a month; they want to hire ten team members of workers. The corporation could keep a fortune by outsourcing one employee's value if corporations from advanced countries outsourced to growing international locations like India, Bangladesh, and Thailand. As a result, they might manipulate overall costs.
Time-saving:
Secondly, the necessary period is time-saving. The consumer can keep their precious time through outsourcing. Our specialists can edit 10000 photos at durations of 3 days. Most in-residence devour longer to finish a project. In each corporation, products contain one-of-a-kind colors. It is only sometimes viable to spend heaps of assets on different fashions or apparel; also. However, committing to this sort of time-ingesting editing is almost impossible. By using a clipping path, it becomes smooth to supply multi-color. Then, you may get a quick provider to help you to consciousness for your business. Alternatively, you may place your staff for the creative works.
Clipping path Service Needed for ?
The clipping Path is essential for background removal services. The clipping Path recolors unwanted objects and smooths the edge for a fantastic touch-up. It is less difficult to apply to reduce out for images with contrasting backgrounds and foregrounds, considering the rims are more defined.
E-commerce product retouching directs to the method of making charming images. Intercepting the intense subject from the background is lots less difficult with reduced out. If you're a ring producer, you may get a filtering retouch of a picture.
Companies produce their product in several color corrections. Sometimes it's miles difficult to take images of every picture. To avoid this disturbance, customers can use this service for replacement color in images.
To make a ghost mannequin of your products, this service is the greatest. Neck Join provider creates a ghost for the consumer to interest them to peer the final results and description.
A product has unique shapes and designs. This service enables uploading a function or removing a part from an image and separating objects from a picture.
How to Choose a Clipping Path Service Provider
When choosing a clipping path service provider, consider the following:
Quality: Look for a provider that offers high-quality, precise clipping paths.

Speed: Choose a provider that can deliver your images quickly without sacrificing quality.

Price: Compare prices from different providers to ensure you are getting the best value for your money.

Reputation: Check for reviews and ratings from previous customers to ensure you choose a reliable provider.
Cost of clipping path service
Gimp Photoshop can apprehend your issue about the price of the clipping path service. We have it in thought and considering that we're providing you a bottom fee than our rivals. Many clipping path service provider gives a whole lot of costs. Some provide very reasonably-priced fee clipping paths and the yield on quality.
The cost in step with a photo starts from $0.39. However, it steadily will increase based on the complexity of a picture. Companies are seeking out a low-fee clipping path. They need to reduce the fee however aren't inclined to compromise best drops. We won't say our price is low. But we provide as much as 40% discount on bulk orders and the best services. We are equipped to listen to your queries and provide an efficient image-editing service at a decreased fee. Above all, you could get the service within 24 hours. Everything is now primarily based totally online. Promoting products with creative and optimized images will increase income and provide an aggressive benefit for many businesses. Whether you're a web-based business seller, it's miles required to construct a web-primarily based online keep to attain your customer.
We are one of the top main businesses that can convey quality outcomes. However, we are famed because of Asia's best clipping path service provider organization.
Difference between clipping path and Deep Etching service
Clipping path and deep etching are both image editing techniques that allow you to remove the background of an image. However, there are some key differences between the two services.
Clipping path is a traditional image editing technique that involves manually selecting the object in an image and removing the background. This process is time-consuming and requires a high degree of skill, as it involves precisely tracing the object's outline. The clipping path best suits simple images with a transparent, defined object and a solid background.
On the other hand, deep etching is a more advanced image editing technique that uses software to remove the background of an image automatically. This process is faster and more accurate than the clipping path, as it uses algorithms to detect the object in the image and remove the background. Deep etching is best suited for photos with complex shapes, transparent or semi-transparent objects, or fine details that need to be preserved.
In conclusion, both clipping path and deep etching are valuable image editing techniques that offer different benefits depending on the type of image and the desired result. A clipping path is best suited for simple images, while deep etching is better for more complex images. Both services can be outsourced to professional image editing companies. Gimp Photoshop provides you with high-quality results at an affordable price.
Get Free Free Trial Today
Frequently Ask Question (FAQ)
How is Deep Etching different from regular background removal?
Deep Etching goes beyond simple background removal by using sophisticated algorithms to accurately trace the object's edges, resulting in a cleaner, more professional look. It ensures that even intricate details, such as hair strands or complex patterns, are preserved with exceptional precision.
What file formats are supported for Deep Etching Service?
GimpPhotoshop accepts a wide range of image file formats, including JPEG, PNG, TIFF, PSD, and more. Clients can upload their images in any of these formats for the Deep Etching Service.
Can GimpPhotoshop handle bulk Deep Etching projects?
Absolutely! GimpPhotoshop has the capacity to handle large-scale Deep Etching projects. Whether you have a few images or thousands that need background removal, they can efficiently process them without compromising on quality.
How does the Deep Etching process work at GimpPhotoshop?
At GimpPhotoshop, the Deep Etching process is performed by skilled graphic designers. They use a combination of manual tracing and advanced software tools to accurately outline the subject, ensuring a smooth separation from the background. This ensures the highest level of quality and attention to detail.
Is there any assurance of data security and confidentiality?
Yes, GimpPhotoshop takes data security and confidentiality very seriously. They have robust measures in place to safeguard client information and ensure it remains confidential. All images and data provided by the clients are treated with the utmost care and are not shared with any unauthorized parties.
Are revisions allowed after the Deep Etching process?
Yes, GimpPhotoshop offers a certain number of revisions based on the package chosen by the client. If any adjustments or modifications are required after the Deep Etching service, the team will gladly accommodate them to ensure complete client satisfaction.